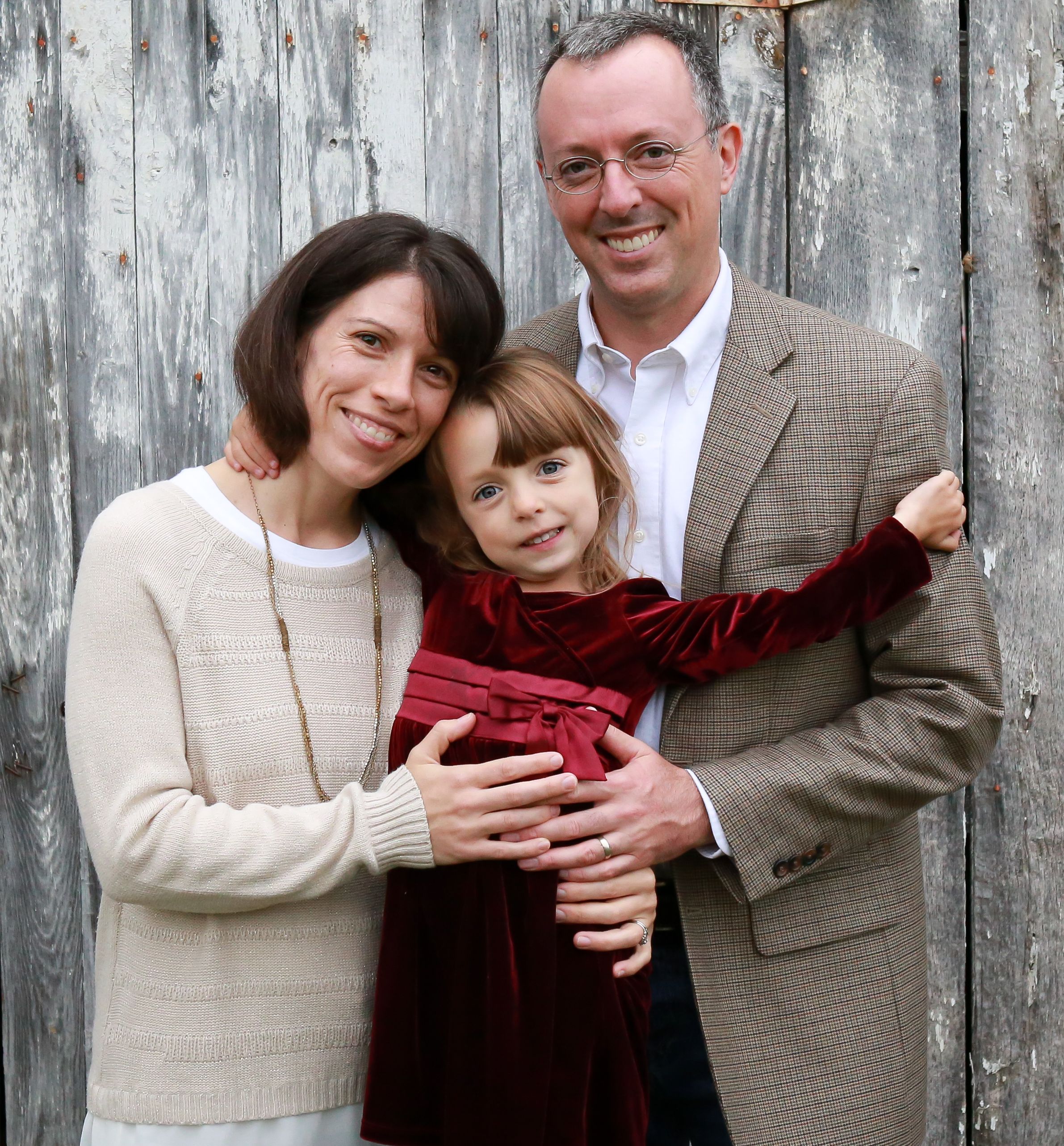 Dr. Bob Harris with wife, Heather (Showalter) Harris, and daughter Anna.
---
Dr. Bob Harris is a graduate of the Virginia Commonwealth School of Dentistry.  He earned dual BA/BS and MS degrees at the University of Georgia and did doctoral work in biology at Cornell University as a Cornell Presidential Fellow.  Following dental school, he was selected for an advanced general dentistry residency in the US Air Force Medical Corps.  He served on active duty as a dentist with the Air Force's 49th Medical Group at Holloman AFB, New Mexico, providing top-notch dental care for the pilots and crew of the 49th Fighter Squadron and other units.  He was awarded an Air Force Commendation Medal for his service, and was recognized as the 49th's 2013 Clinical Dentist of the Year.
With his military service complete, Dr. Harris and his family were excited to return to Virginia in 2015 to be close to family.  Dr. Harris believes in providing excellent dental care with kindness, gentleness, and a smile.
---
Heather (Showalter) Harris manages our office.  Heather's family has roots in Broadway going back many generations.  The Harrises attend Community Mennonite Church, and Anna is in preschool at Cornerstone Church in Broadway.  We are happy to call this community our home.
---