August, 2017: Newly Installed TV in the Treatment Room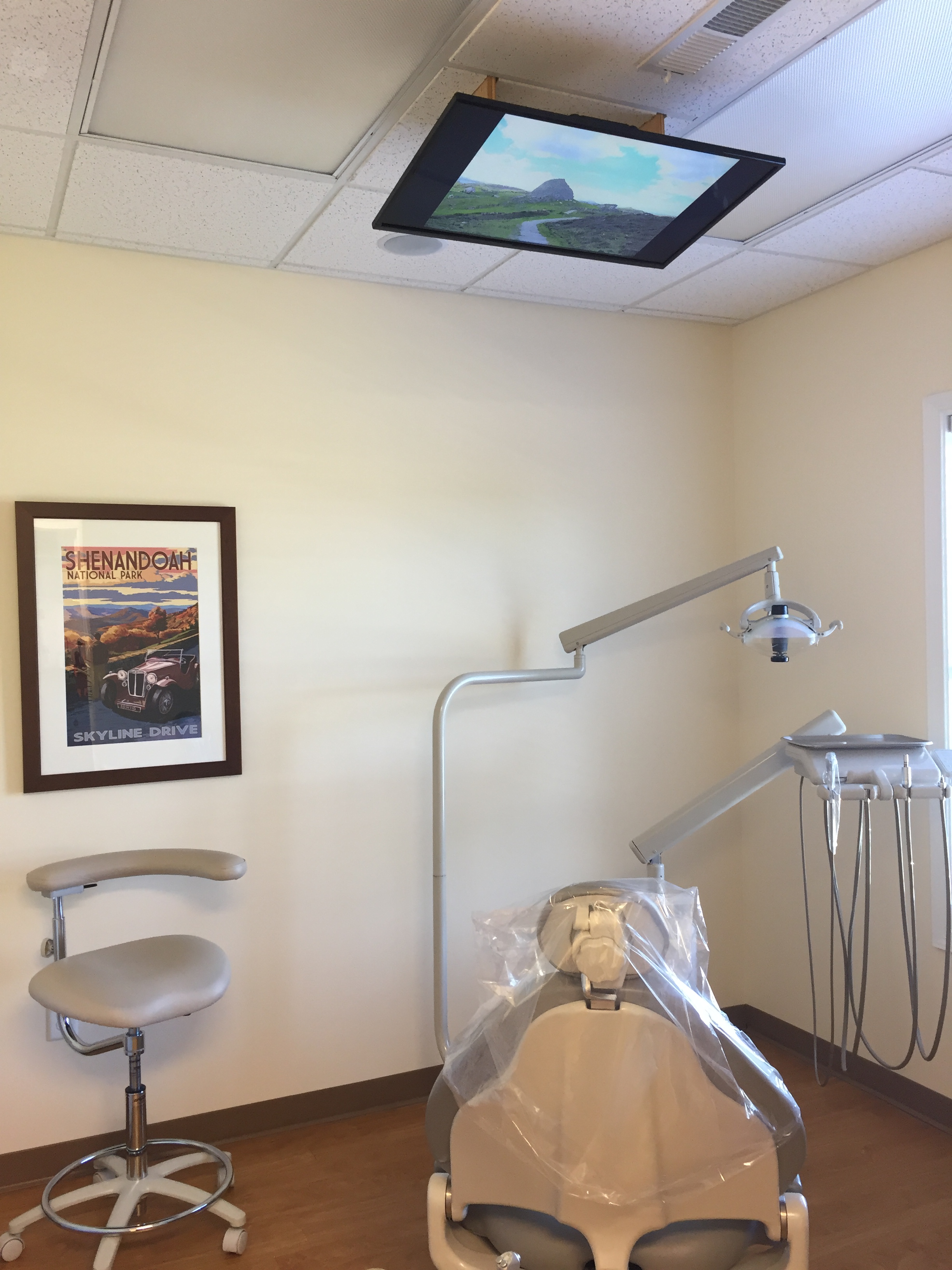 Our dental team goes the extra mile to keep you comfortable.  Bring a favorite movie along to enjoy while we beautify your smile!
June 5th, 2016: Grand Opening ribbon cutting celebration and Open House!
Thank you to all who came to the Open House celebration!  We are excited to be part of this community and look forward to serving Broadway, Timberville and the surrounding areas for many years to come!  PS: did you miss the Open House?  Come by the office any time — you can meet Dr. Harris and we'll give you a tour.
---
March 4th, 2016: Reception area is almost finished…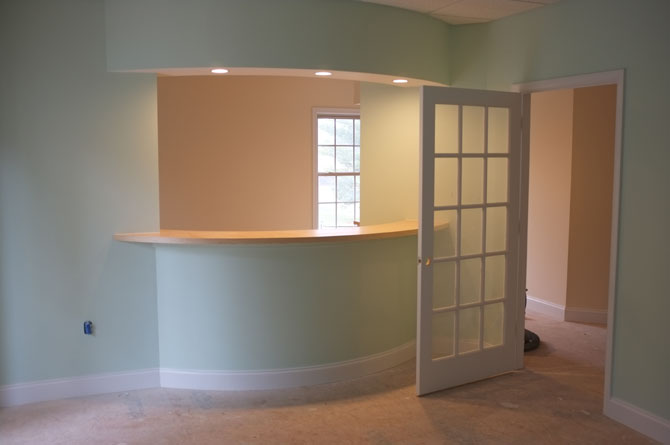 When you walk into the office, this reception desk will be the first thing you see… Heather Harris, our office manager, will be here to welcome you.
---
February 5th, 2016: Sheetrock!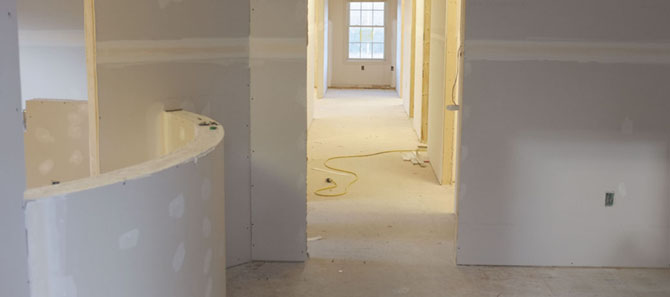 Construction is going smoothly and all the drywall is up… exciting!  Time to select paint colors 🙂
---
January 15th, 2016: A new dental office is taking shape in Broadway…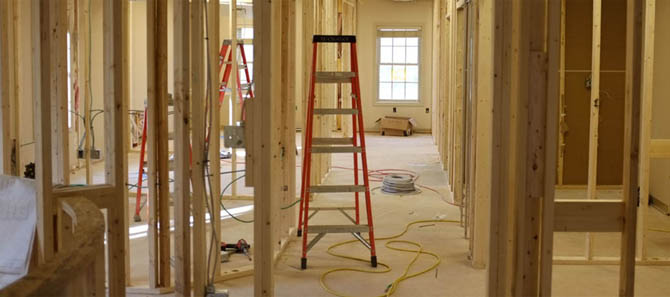 Two weeks into construction, the walls are framed and wiring and plumbing are going in.  We planned the office with an emphasis on creating bright, open, welcoming spaces to help you feel at ease.
---
July 2015: Giving back…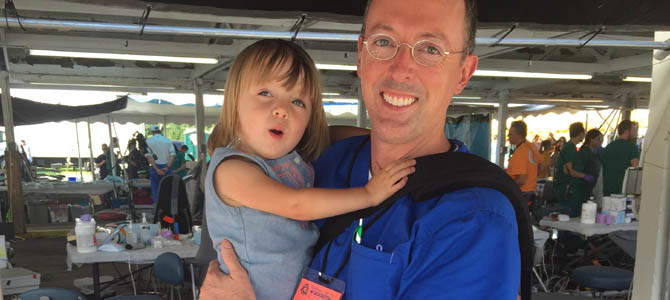 Dr. Harris's little daughter Anna came along this summer when he volunteered at the Virginia Dental Association's annual "MOM Project" in Wise, Virginia (far southwest corner of the state).  Along with other volunteer dentists from around the state, Dr Harris helped provide 100% free dental care to those in need.  By the end of the weekend, hundreds of people had been helped.